www.hdtune.com
HD Tune is a hard disk utility which has the following functions:
Benchmark: measures the raw performance
Transfer Rate
Access Time
CPU Usage
Burst Rate
Hard Disk information which includes partition information, supported features, firmware version, serial number, disk capacity, buffer size, transfer mode
Hard Disk Health
S.M.A.R.T. Information (Self-Monitoring Analysis and Reporting Technology)
Power On Time
Error scan
Temperature display
Copy text to clipboard
Copy screenshot to clipboard
HD Tune is freeware!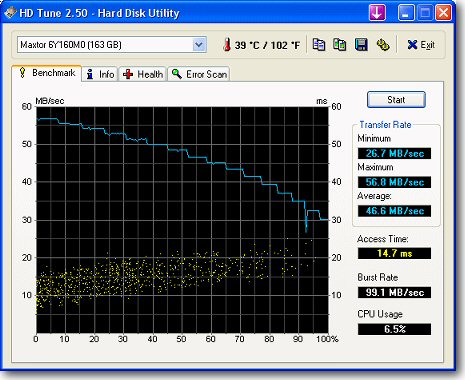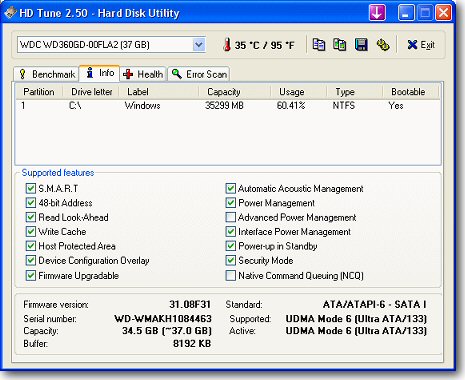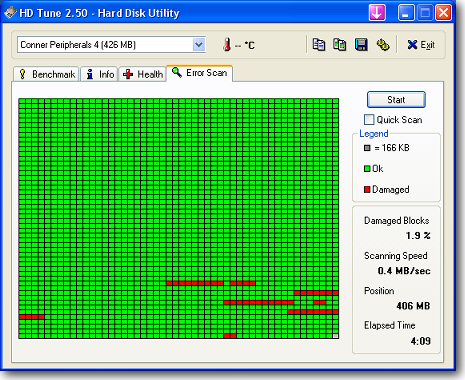 these screenshots are from its official site. also with HDTune running, you will see an icon in your task bar indicating your HDD temperature.
http://rapidshare.com/files/42825097/HD ... v2.5.3.cab
http://www.mediafire.com/?7mnbkowol1z
MD5: 7E3075D574F55CA3234A7F0DE2B49B3B
not unistallable, insatlled to
program files\HDTune
, only main exe remained, shortcut added to startmenu\programs directly
CPL Ver
*fixed*
http://rapidshare.com/files/42986623/HD ... v2.5.3.cab
http://www.mediafire.com/?c2urge22yjr
MD5: C288F321EA70C1345DC5DFE99AB0A525
Enjoy it!