Hi all
first post so bare with me! I will try give as much detail as i can and any help i would be most grateful for.
Have been a "guest" on your site for sometime and been playing with creating an up to date XP CD the way i want it for sometime now. Finally thought i was getting somewhere and this happened: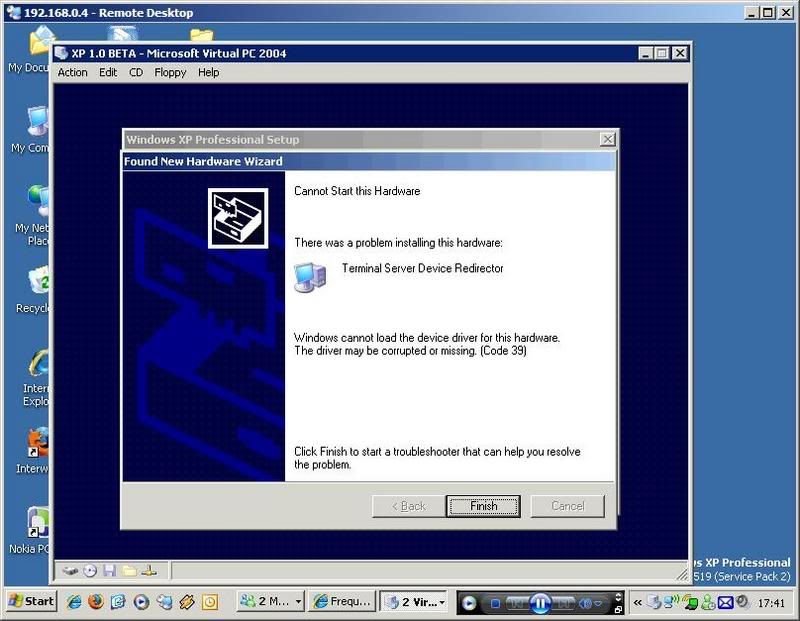 can anyone shed any light, i assume a driver isnt present.... is there a CAB file i can use to make this screen not appear!
For reference im running the following:
RyanVM's Windows XP Post-SP2 Update Pack 2.1.4
RyanVM Addon Pack 1.7.3
RyanVM WGA Addon 1.5.716.0
RyanVM WMP10 Addon 2.9

Created with: RVM Integrator 1.4.2
Going for fully unattended setup etc etc
Thanks in Advance