This is one of the most comprehensive freeware world clocks I have had the good fortune to find and also you can update it's databases from the internet whenever you need to. An oldie, but a goodie....
WorldTime v6.0.0.941
LINK: NUKED
MD5: *******
SIZE: 2.64 MB
Builddate: 2003/07/18
Description: A world clock with unlimited configurable clocks.
Language: English
Title: WorldTime
Version: 6.0.0.941
License: Freeware
Website: http://www.pawprint.net/wt/
Installs to: "%programfiles%\Desktop\WorldTime"
Op System: Windows 2000, XP & 2003
WorldTime
Dubbed "The 'Swiss Army Knife' of world clocks" with unlimited configurable clocks, each with it's own time zone, configurable Daylight Saving Time, Lat Long, and description in a 12 or 24 hour analog/digital user configurable display, that minimizes to the system tray; 2D/3D World Map with day/night display and ability to plot any/all locations. SwatchBeat support, unlimited time zone savvy alarms with AutoSnooze, and repeat for display, Sync, Dial, and Launch App; Uses NTP to synchronize your computers system time (UTC) to a time server; Allows user configurable optional chimes every 60, 30 and/or 15 minutes. Calculates and displays the Julian Date, Sun Rise, Sun Set, Moon phase, Hours of Daylight, Provides unlimited count up/down stopwatches accurate to 1/100 sec with unlimited lap times and lap average - hidden until used, and a module that tracks the amount of time since or until an unlimited number of events specified date down to the second at any location.
Features:
* World Map A 2D or 3D world map capable of plotting any location by Lat/Long and displaying the part of the globe currently in darkness (night);
* System Alarms Unlimited user definable alarms based upon the local time at any location, classed as Major, Normal, or Minor and Non-Visual alarms that include the ability to execute applications, synchronize your clock, and to dial or disconnect from the internet. Each alarm can include an optional repeat interval, and when visual alarms are due the user can use an optional snooze button to hold the alarm for a configurable number of minutes. An active visual alarm will AutoSnooze after 25 seconds. The user is also notified at startup of any alarms that came due while WorldTime was not running.
* Network Time Synchronizer Uses the Network Time Protocol (NTP) to synchronize your computers system time (UTC) to a time server. A choice of NTP protocols (Date/Time String or Simple Time) are available based on user preference.
* Network Time Server Provides a simple NTP (Simple Time and DayTime) server in a separate application that can be used to synchronize any workstations capable of TCP from workgroup LANs to WANs
* Astronomical Data Graphically displays the current phase of the moon, Julian Date (JD) and modified Julian Date (MJD), Sun Rise/set and Moon Rise/Set. The Julian Date: Obtained by counting days from the starting point of noon on 1 January 4713 B.C. (Julian Day zero). One way of telling what day it is with the least possible ambiguity.
* Stopwatch(s) A stopwatch (count up) and timer (count down) module accurate to 1/100 sec with unlimited lap times and lap average (in count up mode) - hidden until used. A Simple module that can be called up many times = have as many sententiously running stopwatches as you want at any time.
* TraQdate (Important Date Tracker) A module that tracks the amount of time since or until any number of events at specified dates and locations down to the second. On the left it calculates the cumulative Years, Months, Days, Hours, Minutes, and Seconds until/since the specified date. On the right the fractional number of Years or Months or Weeks or Days are also provided.
* Time Calculator Makes simple worldwide time calculations including what time it will be at Location 'X' when it is some other time at location 'Y' or what time zone one is referring to if it is currently 'x' O'clock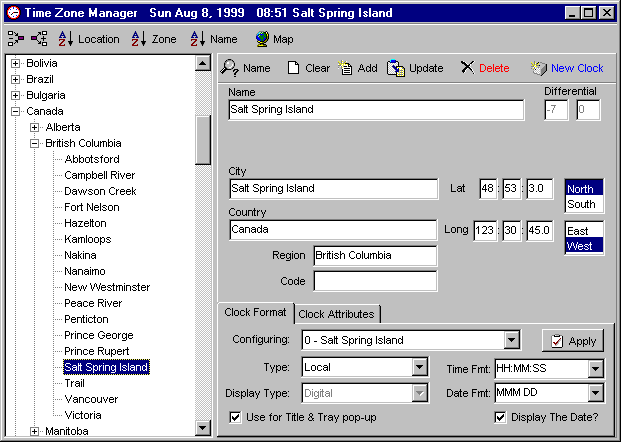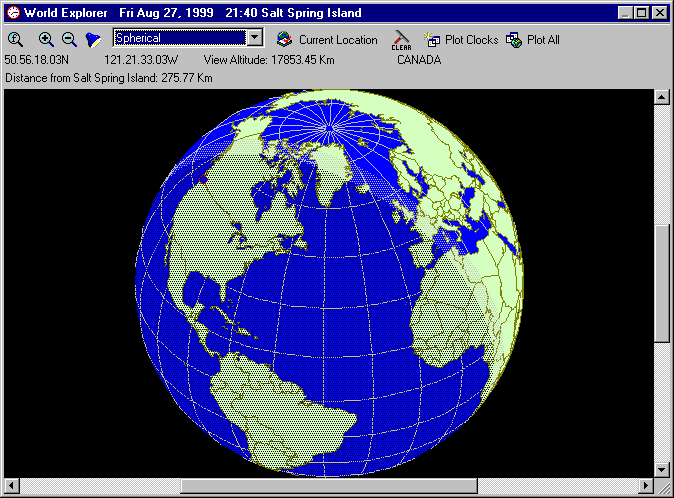 Enjoy (or not)

[Edit 2007/08/21] No responses to this post in 18 months so I guess nobody is using this. Withdrawn due to lack of member interest.